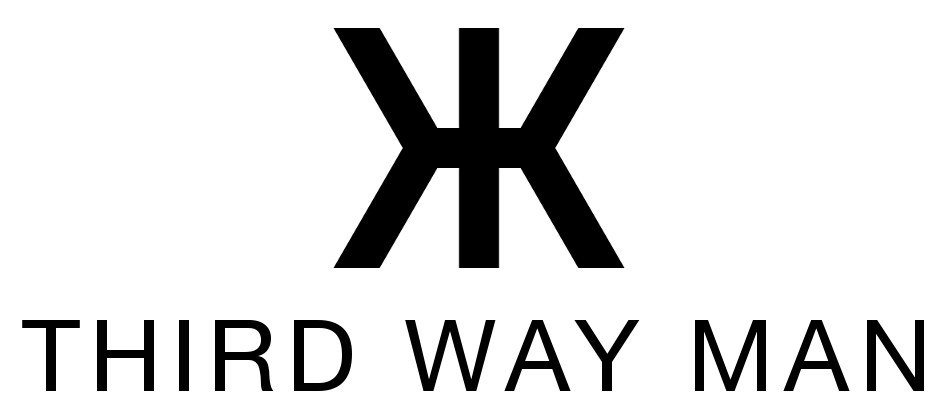 50 BOLD:
User Manual
In this manual, we're going to walk you through each part of the 50 BOLD experience so you know exactly what to expect and how to squeeze maximum value from your membership.
50 BOLD Rules
Before we dive in, here are the rules that govern 50 BOLD.
Please read carefully.
1. Don't solicit. We're here to improve ourselves, not drum up business.
2. Use your real, full names in the slack group. We want to interact with the real you, not an abbreviation or pen name.
Here's how
3. Use a real profile pic. Take the 60 seconds and upload a photo of yourself to your slack profile so we can see who we're talking to.
Here's how
4. Don't break confidentiality. Everything shared in 50 BOLD is confidential. Do not break trust with your brothers by sharing private and personal information of any kind outside the group.
5. Self-govern. If you see a brother breaking one of these rules, your first action should be to let him know in private so he can rectify. If the behavior continues, then reach out to us via DM (direct message) in slack.
Five rules. Short, sweet, vital.
50 BOLD 101: How It Works
Winning in life boils down to executing the RIGHT MOVES THE RIGHT WAY, relentlessly.
There are 52 weeks in a year.
Take out Christmas and Easter and that leaves you with an even 50.
When you join 50 BOLD, your job is very simple:
Use your newfound fire to make ONE BOLD MOVE each week towards greatness, together.
YOU give your commitment to making one bold move each week...
...and THE TRIBE gives you the KNOWLEDGE, COMMUNITY, and ACCOUNTABILITY you need to get it done.
Your bold move could be...
* Doing the BODY OF A WARRIOR workouts for the week
* Moving $X into a Vanguard brokerage account (wealth quadrant)
* Seducing your wife (relationship quadrant)
* Paying off a credit card (wealth quadrant)
* Writing the first chapter of your book (soul quadrant)
* Paying an extra $X on your mortgage (wealth quadrant)
* Start eating paleo (health quadrant)
* Starting an online business (wealth quadrant)
...WHATEVER action's required to measurably move the needle of your health, wealth, work, or relationships and forge an incredibly impactful, fulfilling, and abundant life.
Freedom Tracker
When you join 50 BOLD, we'll help you measure how FREE you are in every area of your life:
* Wealth
* Health
* Marriage
Then, on a regular basis, you'll be updating your Freedom Tracker to see how your freedom is growing through 50 BOLD participation.
Members with the most dramatic transformations will be recognized and celebrated by the group on a regular, ongoing basis.
Schedule
We will be holding a 50 BOLD-wide moot (zoom call) on the first Friday of every month.
Program-specific moots will be held weekly on Fridays. See your program-specific manual for details.
Slack Troubleshooting
50 BOLD "lives" on slack (and zoom), so if this is your first time using slack, refer to this link for all your slack-related questions:
Slack Help
Slack Channels
In the next section, we're going to walk you through all the 50 BOLD slack channels and explain each one's purpose and function.
01-fireside
This channel is where 50 BOLD members introduce themselves, spin yarns, share tips, and trouble-shoot. Water coolers are for stiffs in suits: we shoot our shit by the virtual campfire.
02-freedom-university
When you join 50 BOLD, you get access to (Freedom University), our growing library of Third Way Man courses, reports, and challenges.
If you're not sure what your BOLD MOVE of the week should be, dive into one of these programs for ideas and guidance.
03-assignments
This is where we'll post general as well as program-specific assignments, moot links, and updates.
04-support
If you have questions or need one-on-one support, reach out to us via the support channel, or DM us directly.
Fire Teams
50 BOLD members have the option of joining a fire team as part of their membership. Fire teams are small groups of three to five men who tackle their one BOLD MOVE of the week, together.
These will be the men who most directly encourage, challenge, and cajole you to greatness.
Note: you may feel "unevenly matched" with your fire team brothers. You might not even initially "like" each other. None of that matters. You're not here to make friends. You're here to meet your new brothers: the men you'll collectively forge your greatness with. EVERY man has something to offer the group.
...
If you have any questions, or if there are details you think we've missed or failed to clearly explain, please reach out via the support channel.
Once again, welcome to the tribe.
Let's get you FREE!

Bryan Ward, founder
Third Way Man